(Desktop Sync, Office Add-in and Outlook Add-in) enable best-in-class integration with Microsoft Office apps on PCs as well as on mobile. FileCloud brings your branding front and center. Starting from custom domains, login page image to user emails, everything is customized and setup to be exactly what you want.
FileCloud Server
Run your own private Dropbox-like file sharing and sync solution, integrated with your IT infrastructure and storage.
FileCloud Online
We host FileCloud for you on a world class infrastructure in the region of your choice. No installation. We take care of all the technical details
Ransomware Protection:
Heuristic file content scanning engine to detect and block Ransomware
Encryption at Rest and in Transit:
Full encryption of files at rest and encryption of all communication during transit
Anti-Virus scanning:
Automatic anti-virus scanning of files when uploading files
Two-Factor Authentication (2FA):
Add an extra layer of protection when logging in using email or Google Authenticator
Single Sign-On (SSO):
Integrated SAML 2.0, Microsoft NTLM and Microsoft ADFS login support. SSO for desktop clients.
File Locking:
Users can lock or checkout files to avoid conflicting changes
Workflows:
Design custom workflows to automate business processes using simple 'If this, then that (IFTTT)' steps
Smart Notifications:
Alerts users when shared files or folders are changed
Comments:
Enable conversations around files
Activity stream:
Allows users to view and track file activity
Multi-Tenancy:
Multi-Tenancy architecture for Managed Service Providers (MSPs) and large enterprises
High Availability:
Scales effortlessly and offers failover capability to maximize uptime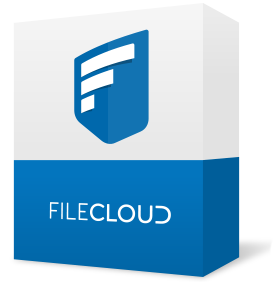 FileCloud is an Enterprise File Access, Sync and Share solution that runs on premise, integrated with your own IT infrastructure and using your own storage. Filecloud enable users to Securely access their enterprise data from anywhere using any mobile device – without a VPN. FileCloud offers multiple ways to access your organization's files securely: Web access, Desktop Sync, Virtual Drive, Mobile Apps, WebDAV and more. Effortless File synchronization across computers running Windows, Mac, Linux and even Netgear ReadyNAS NAS devices. FileCloud is one of the few products that enable realtime sync across network folders. Solution provides a seamless experience with Office productivity applications is one of the core value propositions of FileCloud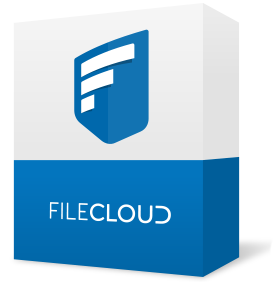 Self-Hosted or Hosted by filecloud
On-Premise:
Run FileCloud on your infrastructure, with full control over your data.
AWS and Azure:
Run FileCloud on Amazon AWS, AWS GovCloud or Microsoft Azure
Flexible Storage:
Hybrid options including local storage (HDD, NAS/SAN), Amazon S3, or OpenStack
Integrate with Existing Fileservers
Active Directory (AD):
Integrate with Microsoft Active Directory (AD) or LDAP to synchronize user accounts and groups
NTFS Permissions:
Allow remote access to existing Windows File servers preserving user NTFS permissions
Branch Office Support:
Provide fast access to files to remote branch offices while reducing network latency
Full Text Search:
Seamlessly find documents by searching through file content even in your existing file shares
Broadcast Your Brand:
Bring your business front and center with your branding and logos in the web and mobile
Own Domain:
Run FileCloud under your own domain, for example files.abccompany.com
White Label:
Customize all aspects of FileCloud, including login pages, emails, messages and newsfeed.
Multi-Language:
FileCloud supports English, German, Dutch, French, Spanish, and Italian